Blooming Harts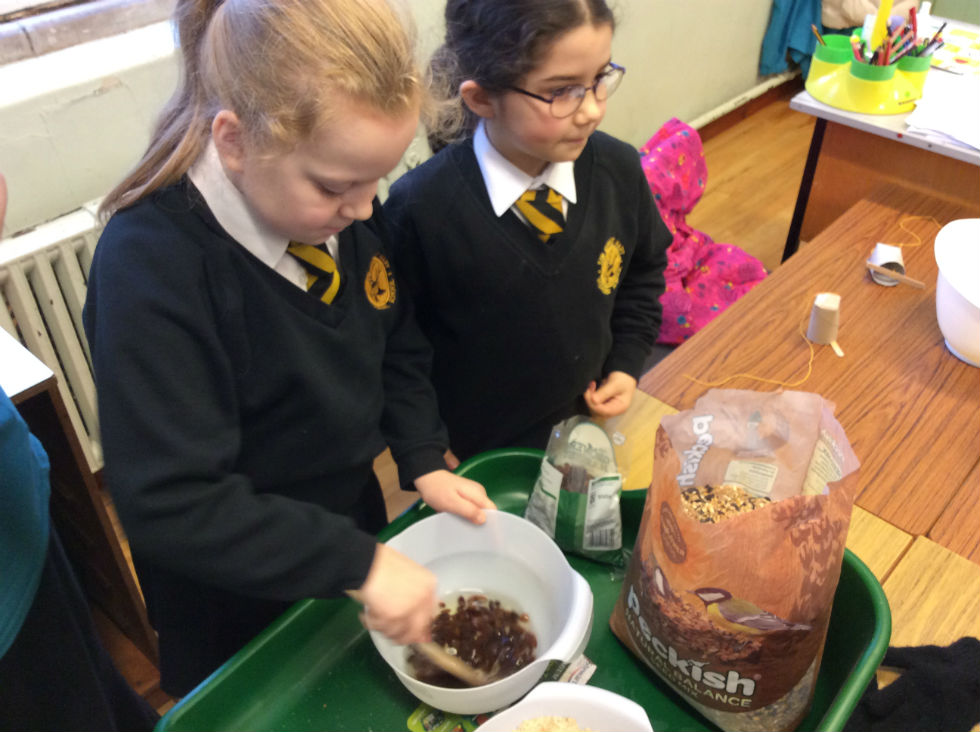 Big Garden Bird Watch
Recording what we spotted
Big Spring Clean up
Today we sowed some chilli seeds. Everyone got their pot home with them. Click on the link below for the growing instructions.
https://schoolgardening.rhs.org.uk/Resources/Activity/Chilli-Crop-Sheet
We harvested some of the carrots, parsley and leeks we grew last year. The children brought them home so they could make soup at home. If you need a recipe for vegetable soup click on the link below.
https://www.nigoodfood.com/recipe/northern-ireland-soup-2/
We have sown the first seeds of the year today, beautiful, fragrant sweet peas. Everyone got a pot home with them. Here are some growing instructions.
When you get home don't forget to water them.
Put them on a cool window sill until the shoots appear. This may take anything from 10 to 21 days.
Once the plants are about 8 cm in height, pinch out the growing tips, as this will encourage the seedlings to bush out and produce more flowers. This is not as scary as it sounds, it just means to pinch out the very top of the seedlings between your finger and thumb.
Keep them in a light cool place(greenhouse or window sill) until the end of March or beginning of April, when they can be planted out into the garden, with some plant support eg bamboo canes to grow up.
We really enjoyed making bird seed cake for the birds in our gardens and in the school grounds. Remember to feed the birds in your garden, as they depend on this food over the winter months. Visit the RSPB website for more information about feeding the birds in your garden. https://www.rspb.org.uk/birds-and-wildlife/advice/how-you-can-help-birds/feeding-birds/
Blooming Harts took part in the RSPB's Big Garden Bird Watch. We spotted lots of different birds including robins, blue tits and sparrows.
Blooming Harts took part in the Big Spring Clean Up.
It was raining so we sowed some chilli sweet peppers and aubergine seeds.
We started our shallot sets to grow in pots as it was to cold and wet to plant them straight into the ground. They will be planted out later when the weather has improved.
Hart Memorial Primary School, Charles St, Portadown, Craigavon Co Armagh BT62 4BD | 028 3833 2817