ICT in Hart Memorial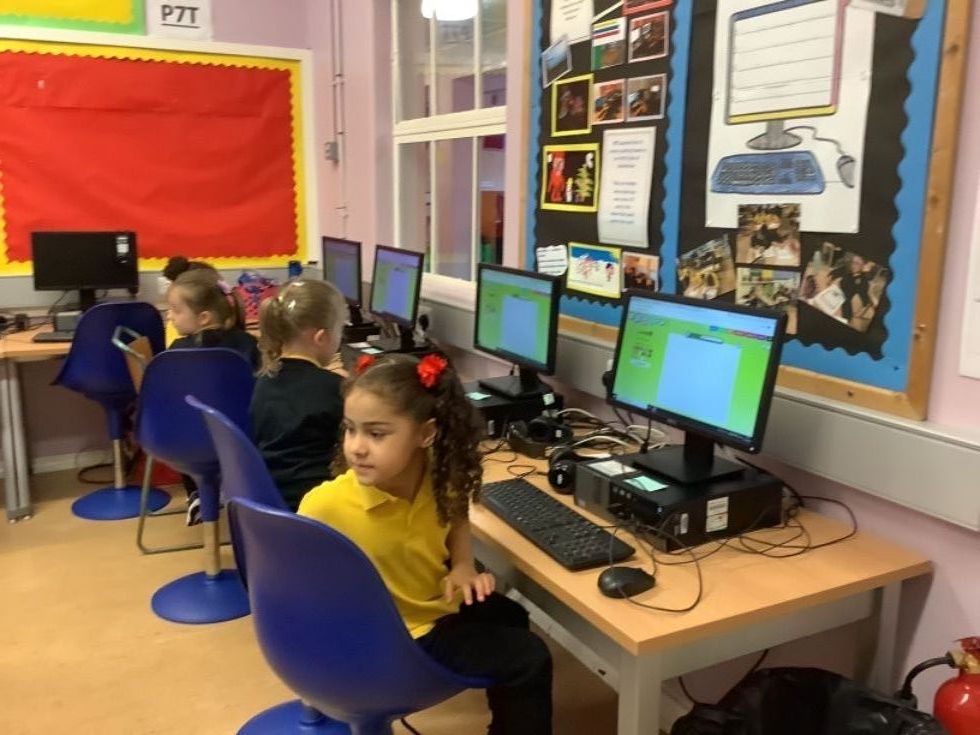 The boys and girls in P2H are learning how to log on to the computer, use their mouse and they are learning how to use the keyboard.
27th Jan 2022
Thanks to all of you who donated to this charity before Christmas. On Friday 17th December we all wore our Christmas jumpers or festive outfits.
We raised a phenomenal £735.40 so many thanks. The cheque was handed over this morning to Rebecca who came into school to represent this very worthy charity.
7th Oct 2021
The boys and girls in P4S have been using the app, 'Book Creator' to create a book on The Life Cycle of an Oak Tree.
They have been adding text and changing font, size and colour, changing the background, saving photographs from the internet and bringing them into their book. They then added sounds and recorded themselves reading their book.
Hart Memorial Primary School, Charles St, Portadown, Craigavon Co Armagh BT62 4BD | 028 3833 2817